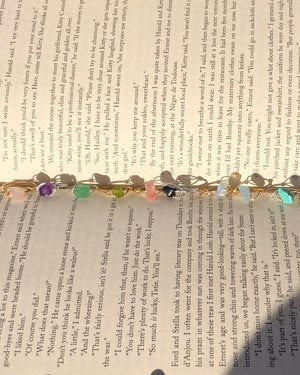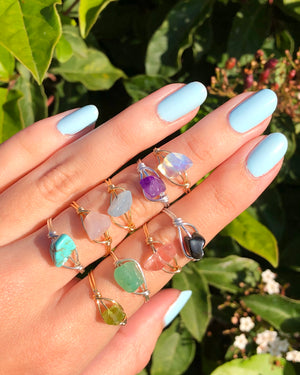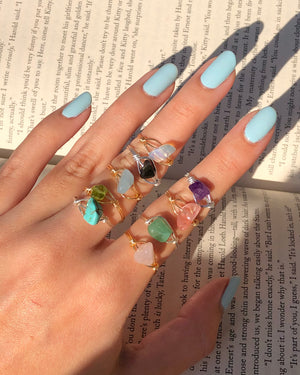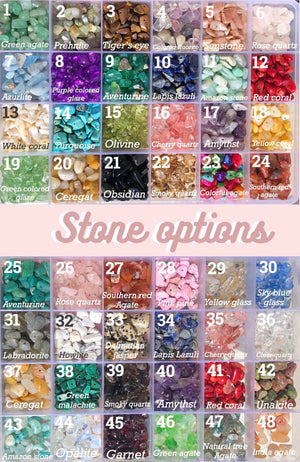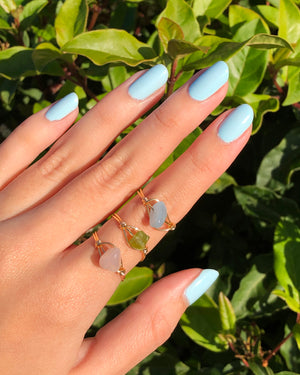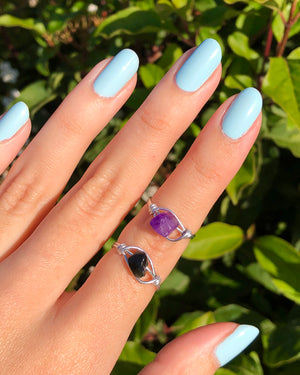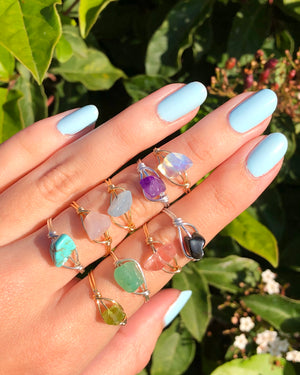 The Nadia Rings (Lower-Quality)
You will love this ring, it is perfect for everyday wear! There are two product listings for the Nadia rings, this listing is for the lower-quality rings.
This ring is made with the option of: 
•Silver Aluminum wire (Does not tarnish with proper care)
•Gold colored wire with a copper core (Copper wire tarnishes over time)
*Disclaimer: ring varies from exact picture depending on each stone shape.